Our mosquito control system utilizes a reservoir, pump and motor, automated timer, tubing (to carry insecticides), and a series of specialized nozzles that mist the insecticide around your yard or area that you are trying to control. The reservoir can be placed in the garage, a shed or outside your house.
Mosquito Defense uses the CoastalMistertm System and Mist Away Systems for your yard's protection.
A CoastalMister™ system consists of a durable black 55 gallon drum, a top-mounted pump, manifold and gauge, ½ horsepower electric motor, and system control box. At predetermined spray times and durations, or by remote control, the master unit pumps insecticide or repellent through tubing and precision spray nozzles. This creates a fine mist or "protection zone" of defense against mosquitoes and other flying insects.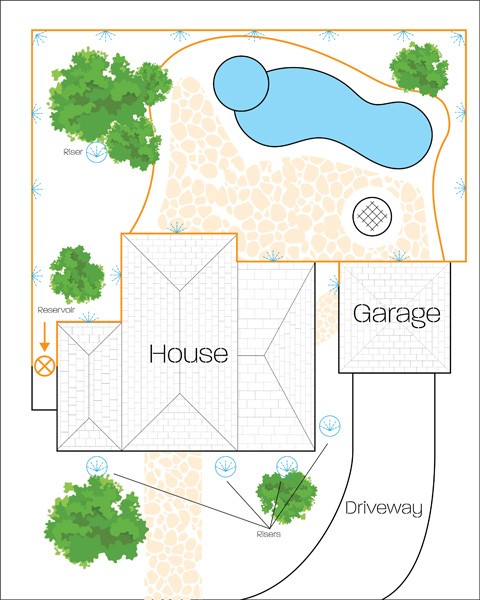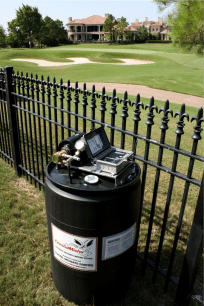 Master Unit
The master units are offered in 55 and 125 gallon capacity; 30 and 225 gallon tanks are available. The 30 and 55 gallon are upright horizontal drums, the 125 and 225 gallon are horizontal tanks. All reservoirs are black unless otherwise specified. (Many custom tank sizes and shapes are available depending on your application)
Mosquito Misting Systems
from Mosquito Defense
Tubing, Nozzles, Fittings and Risers
Feeling uncomfortable in your own backyard? Many need services in Houston mosquito control services and with a Mosquito Defense Misting System, you will never have to again!